TESLA MODEL 3 POPULAR PACKAGES
The Model 3 was a huge game changer for Tesla and proved to be an extremely popular car worldwide. As of the end of 2023, we have now worked on over 100 Teslas doing a variety of services for owners all across North QLD. We also purchased our own blue Tesla Model 3 in 2021 to be more involved in the community and to have a perfect test vehicle to constantly expand our services for this vehicle. Here you will find our constantly growing range of what we can do for this vehicle.
Xpel XR+ Ceramic Window Tinting
The pinnacle of high performance tint to keep your Tesla as cool as possible. Offering 98% infrared heat rejection thanks to multi-layer nano particle technology and 99% UV rejection, Prime XR Plus combines a cool look with extreme performance which is the reason it is the tinting industries leading film. By insulating your windows, blocking as much solar energy as possible, your air-con won't have to work as hard. Unlike some window tint, Xpel XR Plus will not interfere with radio, cellular or Bluetooth signals.
Rear window done in one piece of film, not with a join which is common with cheaper installations.

Industries leading window tint.

Clear ceramic windshield film also available to stop heat coming through the windshield (Additional cost of $299).

$699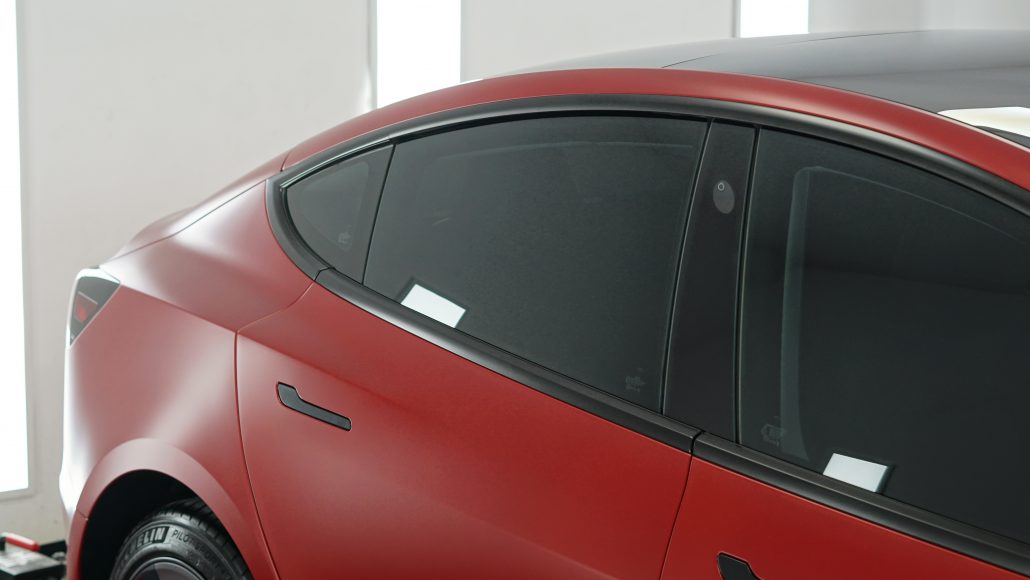 Interior Protection Package
To protect your interior from spills and make cleaning easier, a complete interior treatment of your leather, fabric and plastics is a must, especially on the white leather available on the Tesla. Concentrated with UV absorbers and high chemical resistance, these coatings preserves your dashboard, seats and trims from premature discoloration, cracking and aging. Offsets (does not completely stop) color transfer, staining and normal wear-and-tear.
Gyeon Leathershield applied to leather while Gyeon Fabric Coat is applied to fabric.

For the white interior we highly recommend this treatment.
$399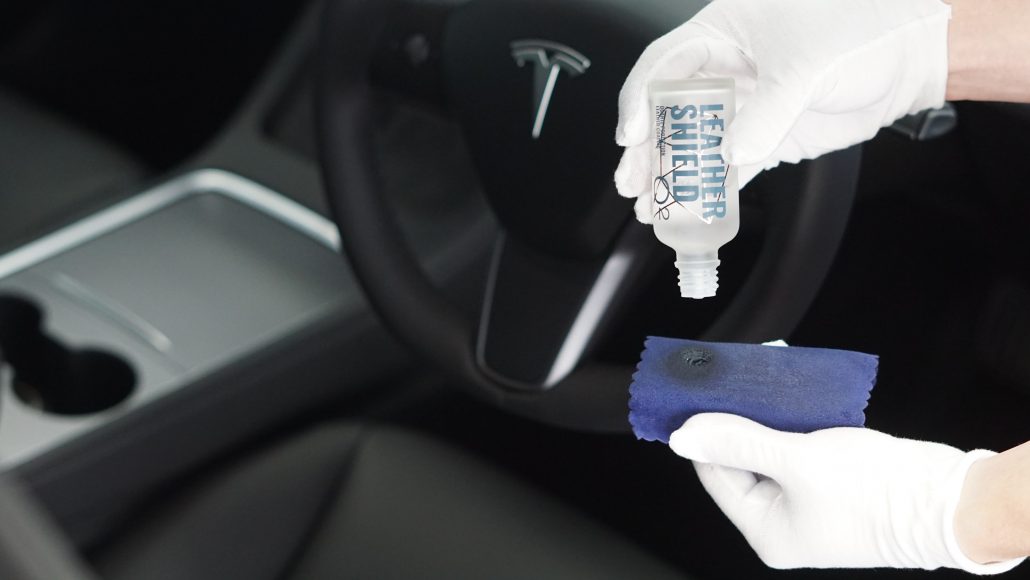 Ceramic Coating Paint Protection Package
Gyeon has been one of the main innovators in the ceramic car care world since the beginning and to this day is regarded as one of the highest technology formulas in the industry with long lasting protection for your paintwork. The slickness of their two layer ceramic coatings makes washing and drying your vehicle easy while offering incredible UV protection and chemical protection from the environment. The added candy gloss their coatings give to your paintwork can only be matched by big dollar carnauba waxes, however the coating will last for years, not months or weeks.
Gyeon Infinite EVO ceramic coating (Can be upgraded to include Gyeon's Infinite EVO Top Coat as well)

5-7 year real world durability with incredible performance

Very low maintenance required with no annual inspections necessary.

Protects your vehicle from our harsh NQ weather while making cleaning easier and faster.
$1,499 [Vehicle required overnight]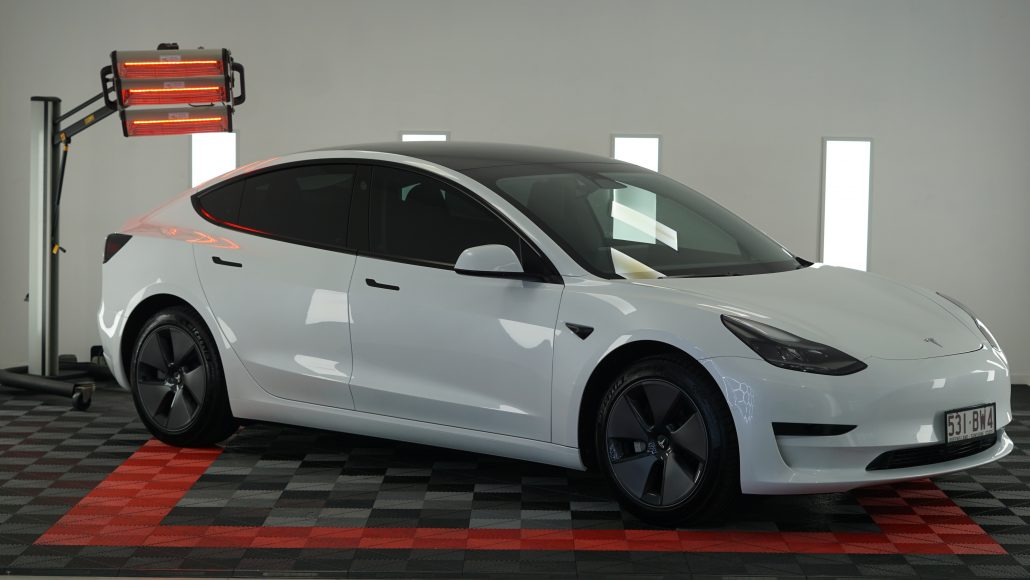 Xpel Ultimate+ Full Front PPF
The main impact area of your car is the front end from the mirrors forward. Our perfectly computer cut template for your Model 3 will barely be visible and protect the paintwork from stone chips and scratches. The self healing top coat of the film prevents unsightly swirl marks from appearing and will keep your paintwork looking like new for the next 10+ years.
Covers bonnet, bumper, headlights, front guards and mirrors.

Perfectly cut CAD drawings for your Model 3 that have been fine tuned by us over 30+ installations.

Front badge and side cameras professional removed and reinstalled after installation for a seamless finish.

10 year nation wide warranty.

Self healing top coat with super clarity means you will barely notice the installation.
$2,499 [Vehicle required overnight]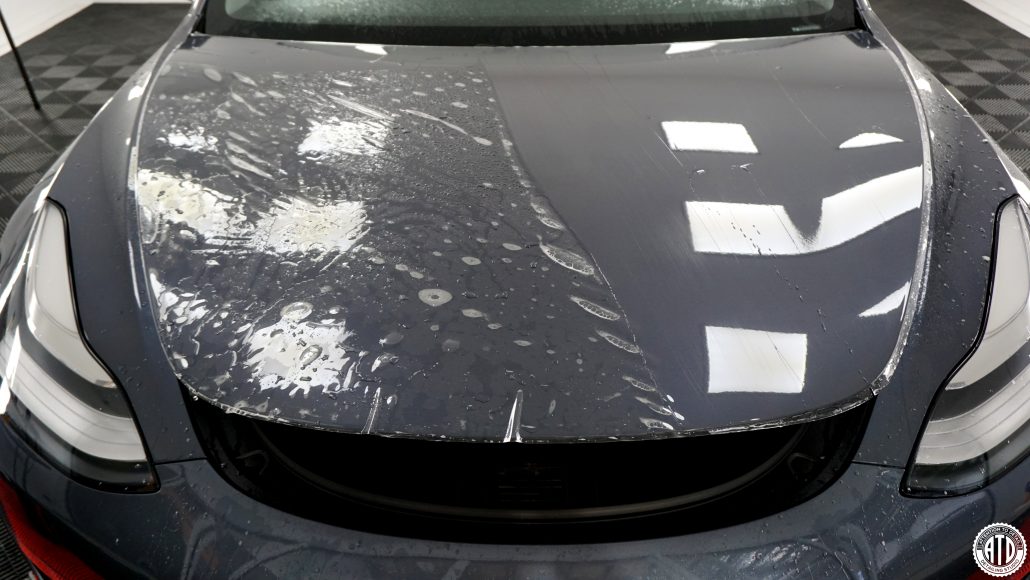 Xpel Ultimate+ Full Front PPF & Ceramic Coating Paint Protection Package
The most popular combination of protection chosen by our customers combines the front end stone chip protection from Xpel's paint protection film with the slick and and hydrophobic layers of ceramic coating from Gyeon. We also ceramic coat the top of the film with a PPF specific ceramic coating designed to perfectly bond with it.
A saving of $500 bundling the PPF and ceramic coating package.

Front end first wrapped and then whole vehicle ceramic coated including film.

Most popular package chosen by our customers due to the great value for money.
$3,499 [Vehicle required overnight]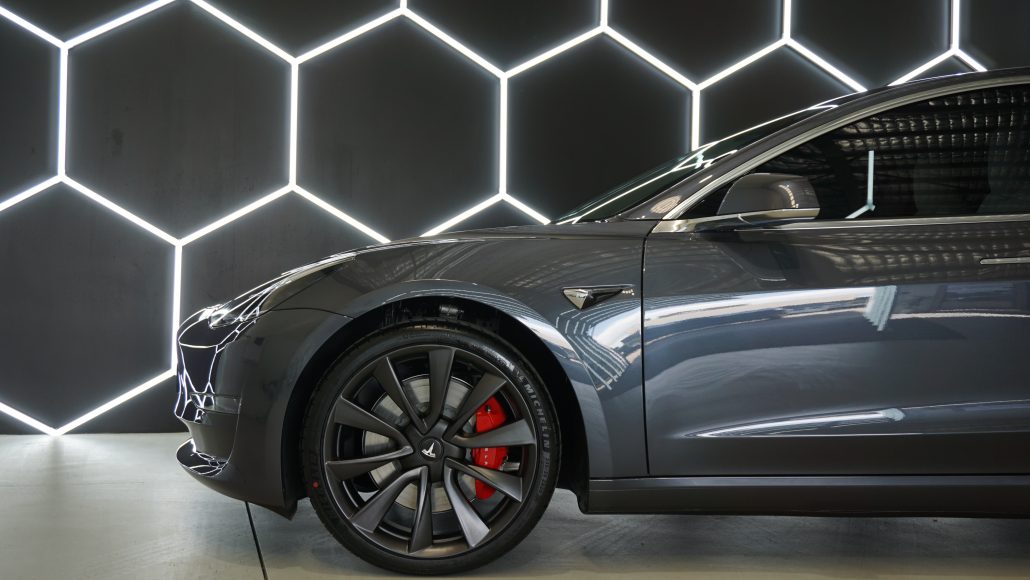 Xpel Ultimate+ Full Vehicle PPF (Gloss)
For customers wanting the ultimate stone chip protection package then wrapping the whole vehicle is a must. Popular option for Model 3 owners with solid black paintwork as it shows scratches and swirls incredibly easy.
Perfectly cut CAD drawings for your Model 3.

Minor disassembly of your vehicle required for a more seamless finish (no full panel removal required).

10 year nation wide warranty.

Self healing top coat.
$6,500 [Vehicle required 4 days]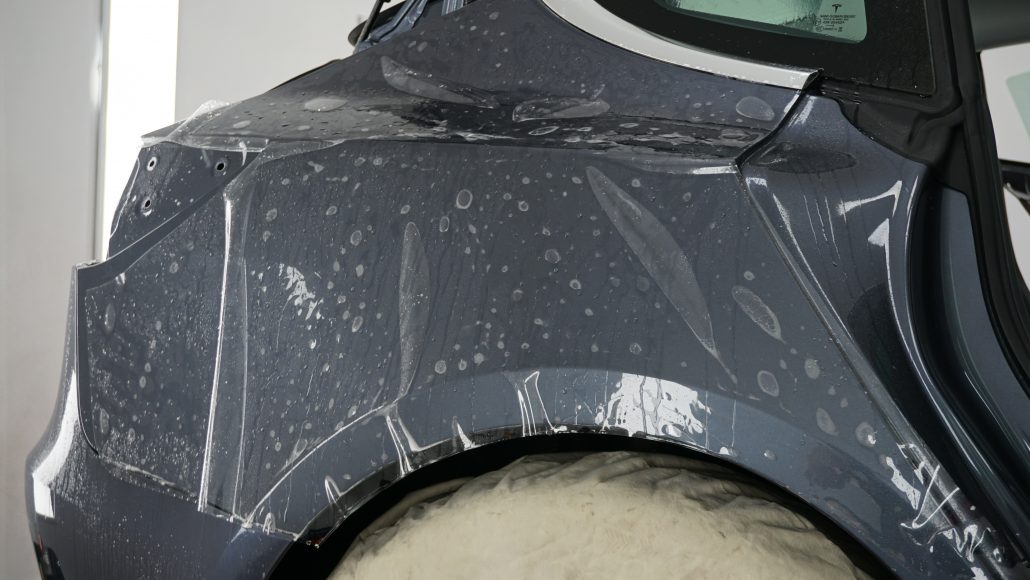 Xpel Stealth Full Vehicle PPF (Satin Conversion)
Want to transform your gloss paintwork to a very modern satin finish as available on many high end exotic vehicles? Xpel's Stealth paint protection film features a frosted clear finish that when applied to your paintwork transforms it from gloss to semi gloss (satin). All of this while protecting your paintwork from stone chips and scratches. If you want to give your Tesla a completely different look, then this is for you. (Our own blue Model 3 is wrapped in Xpel Stealth PPF if you wish to view it).
Perfectly cut CAD drawings for your Model 3 made for a conversion from gloss to satin.

Minor disassembly of your vehicle required for a more seamless finish (no full panel removal required).

10 year nation wide warranty.

Self healing top coat.
$7,000 [Vehicle required 4 days]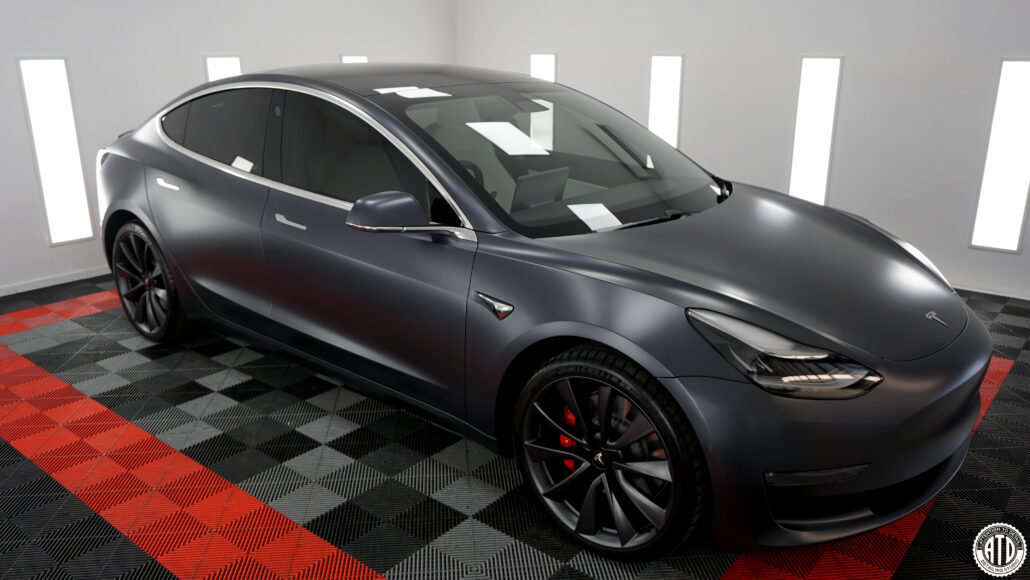 If you have gone to the effort of wrapping your whole vehicle in Xpel PPF we recommend ceramic coating the film to make washing and drying incredibly easier. This ceramic coating is specifically designed to bond to urethane film unlike our standard ceramics designed for paintwork. We do this coating at a reduced price if the full vehicle is wrapped.
Discounted rate due to the vehicle being fully wrapped in Xpel.

Makes washing and drying of the car incredibly easy due to the hydrophobic nature of the coating.
+$800 To Full Vehicle PPF Price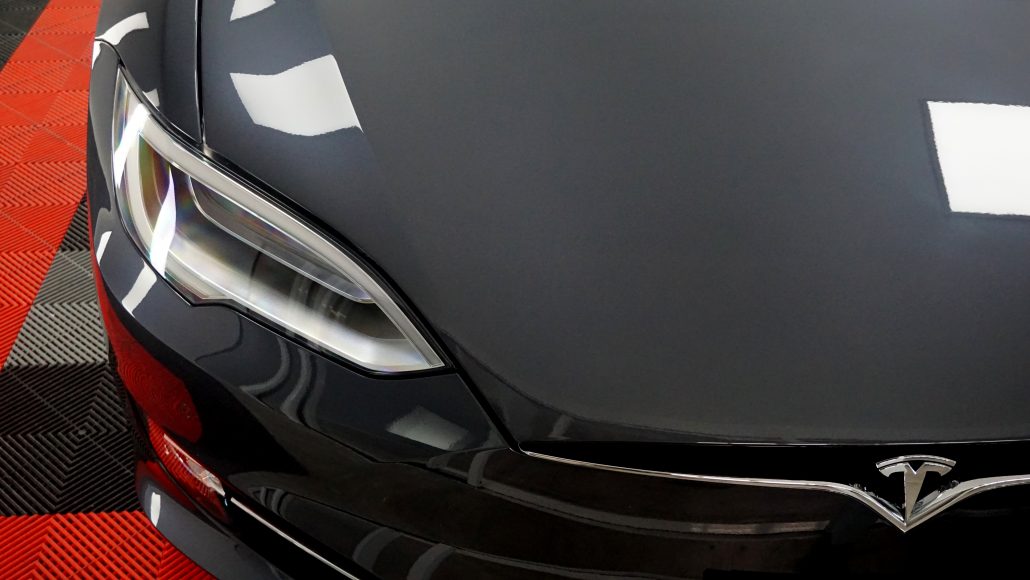 Upgrade your front and rear Tesla badges to black ones so they match the black window trims and door handles. Available as factory replacement black letter "T" or as the "TESLA" wording on the back. Optional black "DUAL MOTOR" badge also available for additional $50.
A cheap little must do upgrade that is very popular with our customers, especially the rear TESLA wording!
$150 Installed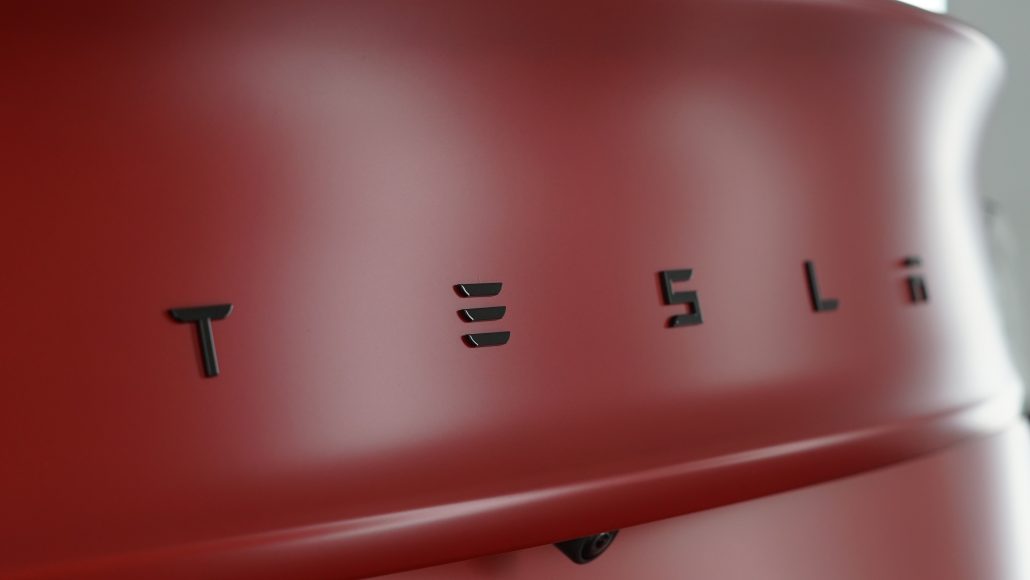 Xpel Smoked PPF Headlights
While most owners get the normal clear Xpel Ultimate+ paint protection film put onto their headlights to stop sanding blasting and yellowing of the plastic, you can also use the Xpel Smoked film to give your headlights a more aggressive tinted look. Available in a light smoke, dark smoke and also yellow PPF. Computer cut to shape for a perfect fitment.
Give your Tesla an aggressive look while also protecting your headlights from damage and yellowing.
Computer cut to shape for a perfect fitment.
Normal clear Xpel PPF only $120 installed.
$200 Installed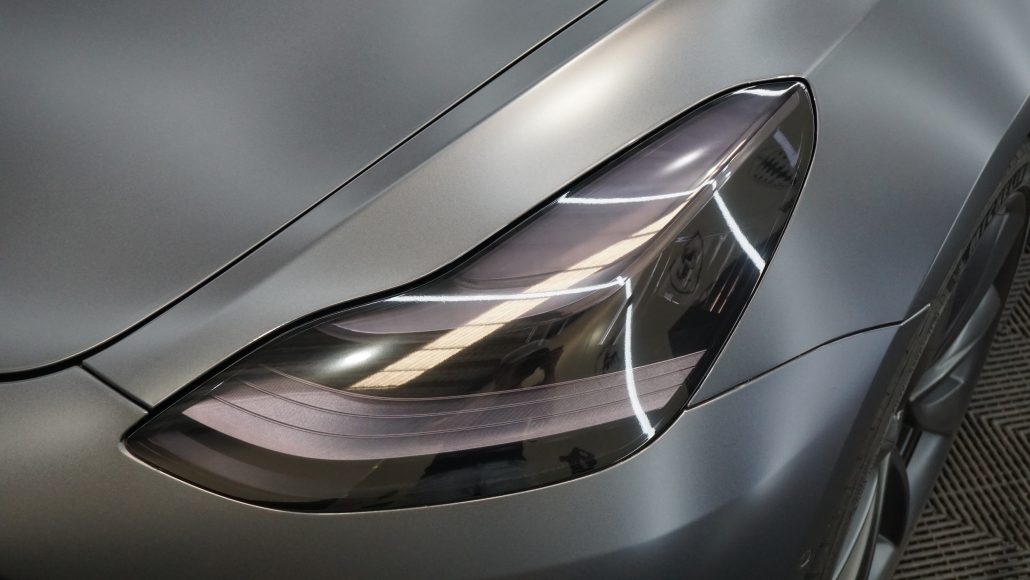 The Standard Range and Long Range Tesla Model 3 have normal rubber pedals, while the Performance Model 3 has nicer aluminum pedals. Thankfully these are a fairly easy swap over to get the
An inexpensive upgrade that gives your interior a more premium look and feel.
$99 Installed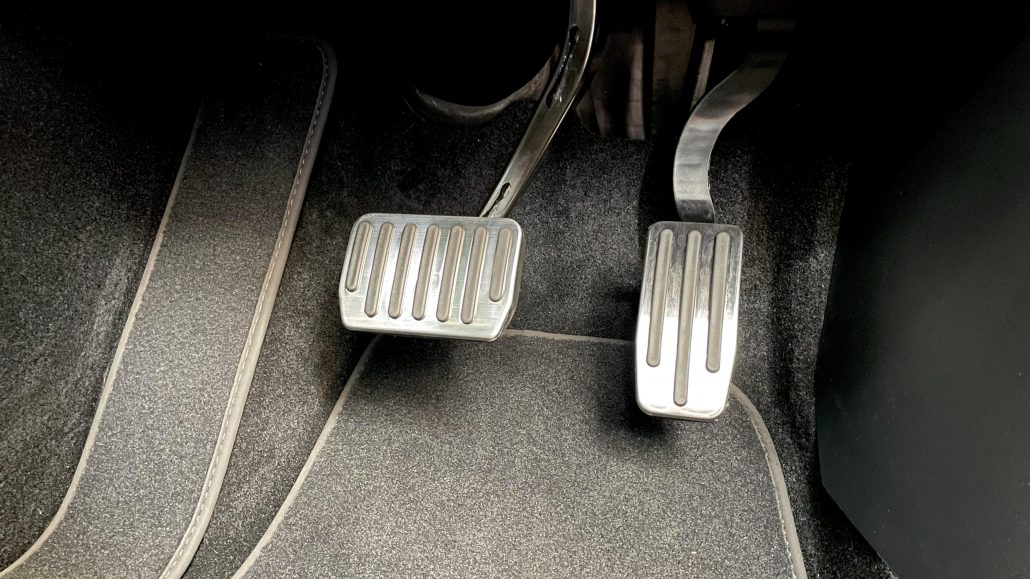 Xpel Stealth PPF Touch Screen Protector
Finger prints show very easily on the Tesla touch screen from constant use and scratching the screen accidentelly is a real possibility. A cheap solution is to install Xpel's self healing Stealth PPF touch screen protector, which has a satin finish to drastically cut down fingerprints.
Satin finish that drastically reduces fingerprints and cuts down glare.

Protects from accidental fingernail scratches.
$49 Installed