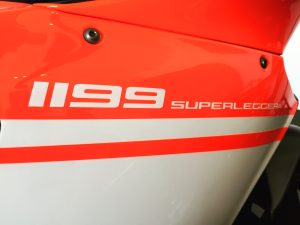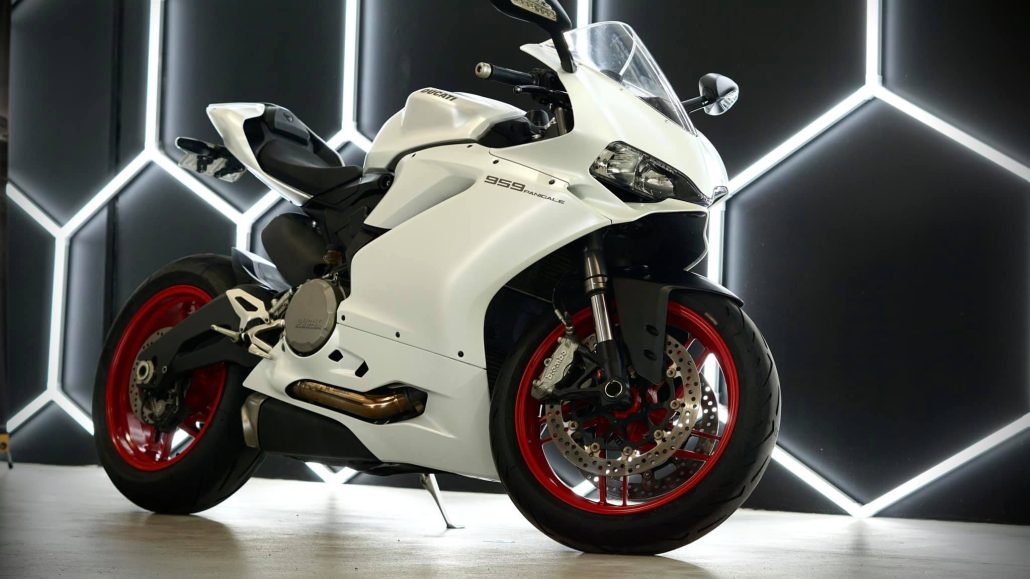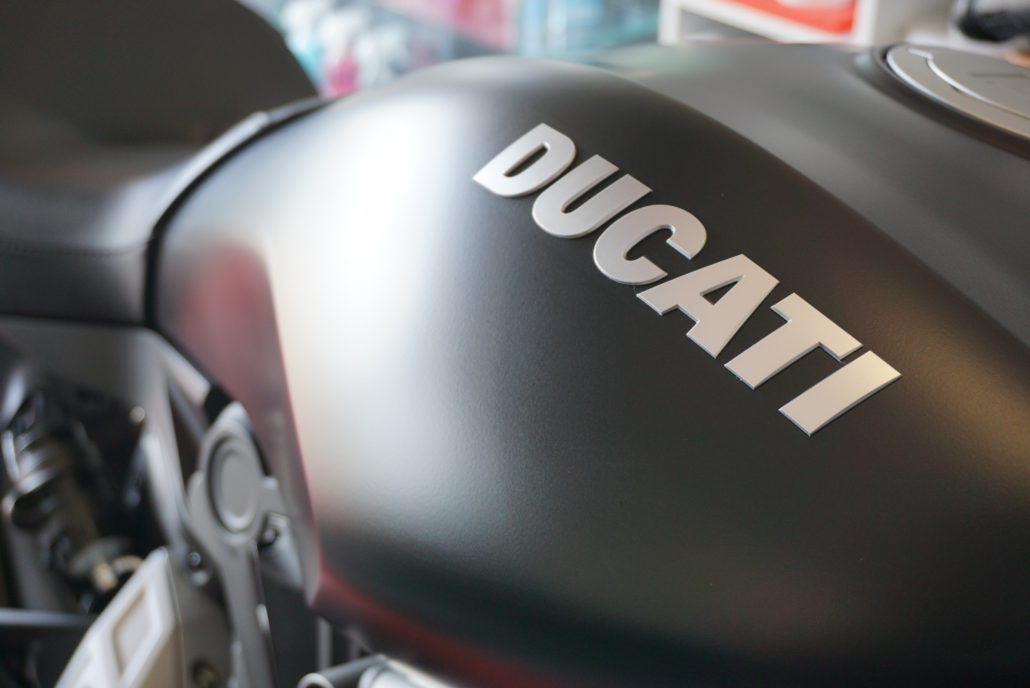 Motorcycles need care and protection on their surfaces, just like cars do. Our bike packages include a full detail of the motorbike, polishing of the paintwork and then sealing the surfaces in a high gloss ceramic coating to protect your pride and joy for many years to come. Once ceramic coated, your bike is a breeze to keep clean and bugs are incredibly easy to remove.
If you have any questions about a package please don't hesitate to contact us.
Motorcycle Ceramic Coating Package – Level 1
For customers wanting to protect their motorbike long term, these ceramic coatings offer the best possible form of chemical protection for your bike, with many amazing properties such as long lasting UV protection, incredible water beading and sheeting behaviours, a slick surface which helps to keep the bike clean and also allows for easier washing and drying. At the same time these coatings give an amazing glass like gloss to the paintwork that can only be matched by very pure and expensive carnauba waxes.  
 The bike is thoroughly detailed and machine polished to remove imperfections in the paintwork.

 Gyeon Primer is applied to all painted surfaces.

Gyeon Infinite EVO is applied to all painted surfaces.

 Gyeon Trim applied to plastics.

 Gyeon Leathershield applied to seat.

 Motorcycle baked under IR lamp to cure coating.

 5+ year lifespan with a 5 year warranty

 Certified application only
$499-$599 [2 days required]
Motorcycle Ceramic Coating Package – Level 2
For the enthusiast wanting more "POP" from their paintwork, Gyeon's Infinite EVO Top Coat can also be layered on and applied to the base layer to increase shine, durability and slickness. A must have on black paintwork!
Same package as above, but with added ceramic coating of Gyeon Infinite EVO Top Coat applied
$599-$699 [2 days required]