Ceramic Coatings – Paint Protection
As one of the oldest and most experienced studios in North Queensland doing ceramic coatings since 2014, we are proud to be the only studio in Australia certified by both the world's top leading ceramic manufacturers, Gyeon and Opti-Coat. Our purpose built, climate controlled clean room, gives us full control of environmental conditions required to give the most optimum temperature and humidity conditions for applying professional high-solid ceramic paint protection coatings.
Ceramic coatings are also typically referred to as "glass coatings", "quartz coatings", "nano-ceramic coatings" and many more. These are simply synonyms for the same family of products and are mainly used in marketing to try and differentiate themselves from others. Silicon-dioxide (SiO2) is the base carrier chemical that all these products are made from but varying quality, concentration, manufacturing process and list of many mixed in additives alter the characteristics and performance of these coatings. While the coating is important, the way in which it is applied, cured and how the vehicle is prepped is the most important part of the process. Even the best coatings in the world will fail prematurely if the installation is poor or rushed.
As of 2022, we have updated these packages with Gyeon's newly launched EVO coatings, that have been one of the most significant chemical updates in the ceramic coating industry.
If you have any questions about ceramic paint protection, please don't hesitate to contact us or come by our studio in Cairns or Townsville to view the full range.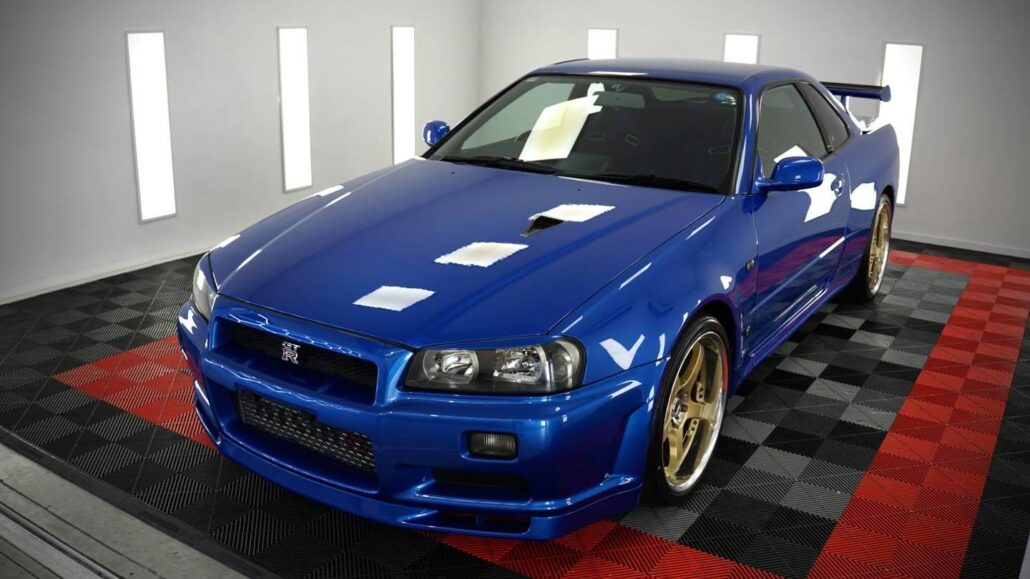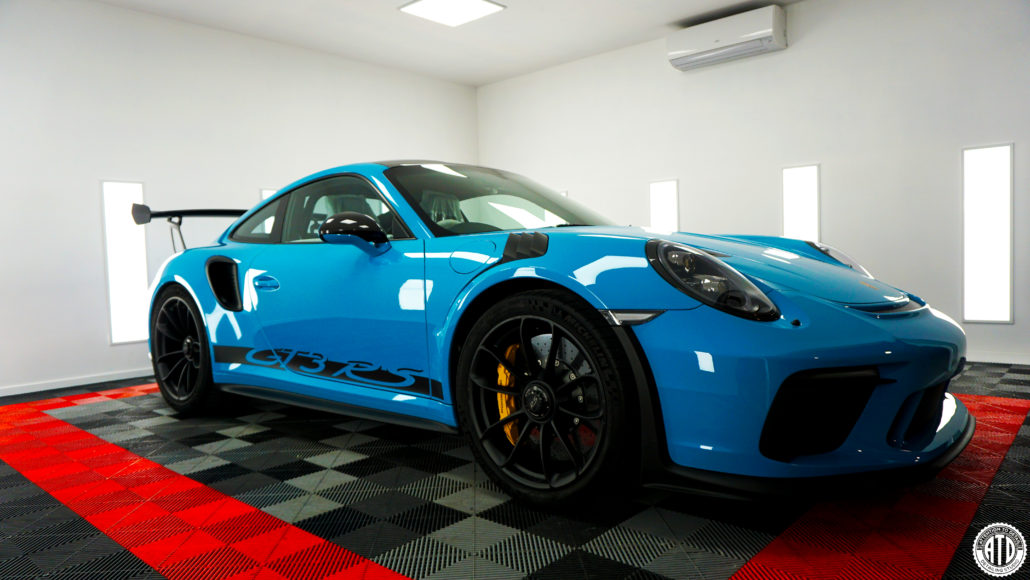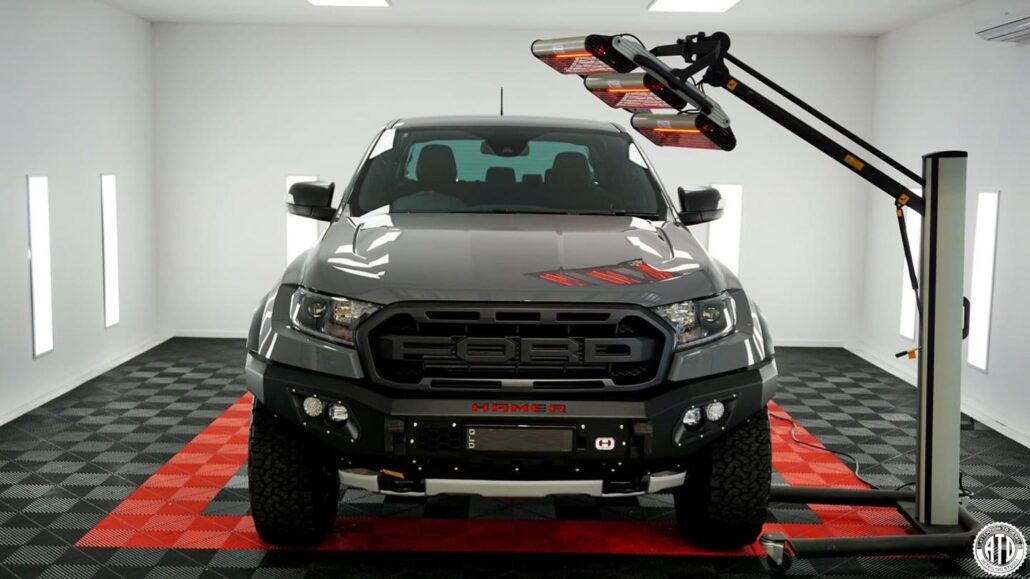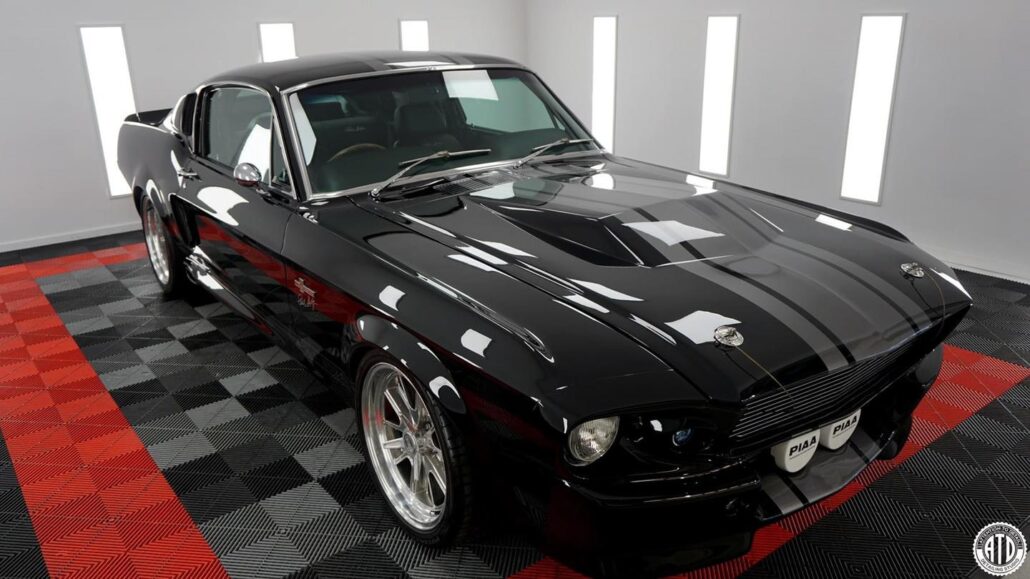 Level 1 Ceramic Coating Package
Even though these are our entry level ceramic paint protection coatings, these outperform most top tier coatings on the market today and many of the older coating technology that we used to use many years ago, when we first started using coatings in 2014. These single layer applications are ideal for consumers that want a professional, certified coating with warranty, that will last for many years, while still being at a great price point.
Both these coatings are certified professional use only and not available for retail use.
Coatings available to choose from: Gyeon Flash EVO or Opti-Coat PRO
 Cost effective solution

One layer ceramic application

3-5 year lifespan (Real world vehicle use in North QLD weather)
$999-$1,199 [Vehicle required overnight]
Level 2 Ceramic Coating Package
Our most popular ceramic coatings from Gyeon and Opti-Coat which offer far more durability than our entry level coatings and offer more gloss and depth to paintwork. A very noticeable difference to your paintwork's shine giving that "wet look" that most enthusiasts strive for. The paintwork feels very slick to touch and resists water spotting incredibly well, with very tight water beading from the extreme hydrophobic properties of the coatings.
All new for 2022 and Gyeon's most groundbreaking advancement in ceramic coating technology is their all new formula INFINITE EVO. This is the world's first coating based on fluoro modified polysilazanes (there's a fun phrase to say three times fast) as opposed to silicon dioxide coatings that for the last 10 years have been infused with other chemicals such as Silicon Carbide (SiC), Titanium Dioxide (TiO2) and lately Graphene Oxide (GO).
Both these coatings are certified professional use only and not available for retail use.
Coatings available to choose from: Gyeon INFINITE EVO or Opticoat PRO+
Best value for high performance and durability

5-7 year lifespan (Real world vehicle use in North QLD weather)

 Very high gloss, slickness, chemical resistance and UV protection
$1,399-$1,599 [Vehicle required overnight]
Level 3 Ceramic Coating Package
The flagship coating combo from Gyeon, using their all new INFINITE EVO, followed by their all new INFINITE EVO Top Coat. By adding the new EVO Top Coat, it enhances performance and durability again with a noticable deeper shine on darker coloured cars. It is highly recommended for vehicles in harsh climates or vehicles that will have limited maintenance.
Both these coatings are certified professional use only and not available for retail use.
Coating: Gyeon INFINITE EVO & Gyeon INFINITE EVO Top Coat
Highest performance ceramic coating

Latest chemical technology in the ceramic coating industry as of 2022

 IR curing used to bake coating

7+ year lifespan with lifetime warranty available
$1,799-$1,999 [Vehicle required overnight]
Additional Ceramic Coatings
Interior Protection Package
To protect your interior from spills and make cleaning easier, a complete interior treatment of your textiles, leather and alcantara is a must. Concentrated with UV absorbers and high chemical resistance, these coatings preserves your dashboard, seats and trims from premature discoloration, cracking and aging. Offsets (does not completely stop) color transfer, staining and normal wear-and-tear.
Coatings available to choose from: Gyeon Leathershield/Fabric Coat  | Opti-Guard Leather/Fabric
$349-$449
On many modern vehicles brake dust build on wheels can be a pain to keep clean, especially on any performance European vehicles which have aggressive brake pads for increased braking performance. A ceramic coating, designed for high heat applications (rated to 350 degrees), can be applied to the wheel faces and inside the barrels of the wheels to minimise the amount of brake dust that sticks to the surface. Cleaning of the wheels is also much easier with only a blast of high pressure water being needed in most situations. Wheel faces can be coated by themselves or full barrels as well. If your wheels are getting re-painted/refurbished next door at Mag Medic, we offer a discounted rate due to the wheels being loose and off from the vehicle.
$299-$399
A ceramic glass treatment can be applied to the outside of the vehicle's windscreen, to provide an extremely hydrophobic layer to increase visibility during rain. The airflow over the vehicle at speeds over 50km/h causes the water beading to shoot of the windscreen allowing windscreen wipers to become much more effective and in certain situations not even required to be used. The other benefit is to minimise the possibility of water marks etching into the glass and make cleaning the glass easier to do. Three layers are applied to the windscreen to increase durability for up to 50,000km.
$199