North Queensland's Premium Detailing Studio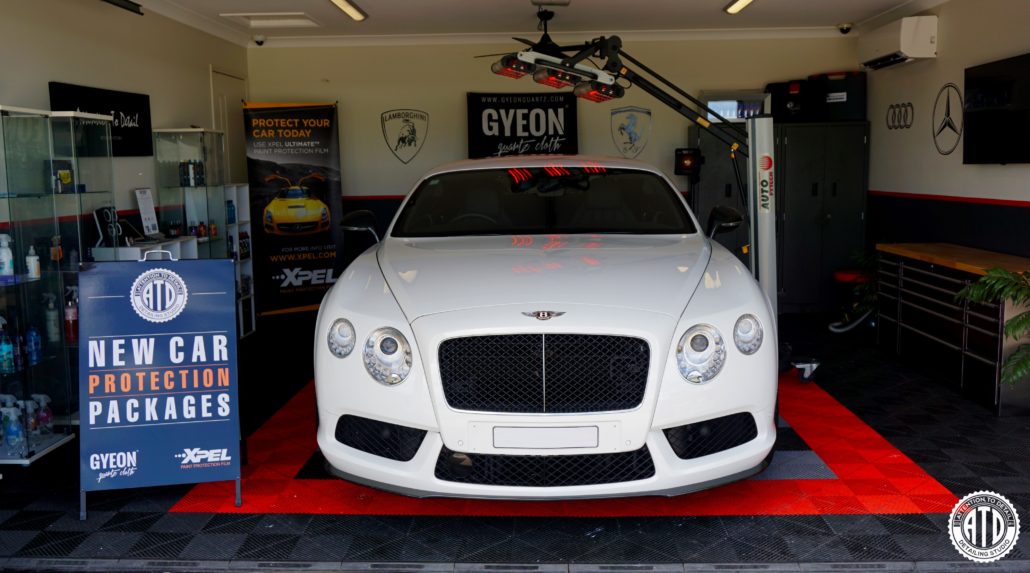 Car care, the art of paint correction and detailing is an extremely technical industry where achieving the absolute best results takes years of product knowledge and hands on experience. Technological advancements in chemicals mean vehicle paints are much different than they once were and products have advanced to much more than a simple tin of Cut & Polish. For a professional in this field an evolving understanding of advancements in car care technology is a must. A lot of damage can be done by using the wrong product, the incorrect technique or by simply giving your vehicle to a detailer with minimal knowledge.
At Attention To Detail each vehicle is assessed individually and a one-on-one discussion is undertaken with the owner where we will discuss the condition of the vehicle and give a couple of options on what can be achieved and the best package to suit. Every vehicle and owner is different so a personal level of service is a must as we want to meet and exceed the owner's expectations.
Please feel free to contact us to organise a complementary vehicle evaluation and to discuss your needs. You will receive friendly, non-biased advice regarding what can be achieved and how it should be done correctly. We are enthusiasts with a passion for what we do so customer happiness is our number one focus.  Our reputation is important to us therefore we pride ourselves on our quality workmanship and proudly guarantee that every job meets our high expectations. We apply 100% effort and dedication to each and every job, no matter how small.
If perhaps, like us, you enjoy the task of detailing your vehicle we have a range of boutique car care products from the best international brands available for purchase from our studio.
For some packages, vehicles may be required for multiple days with over 30 hours put into multiple stages of decontamination, wet sanding and machine polishing to remove imperfections from the paintwork and depending on what our customer wants to achieve. All work is carried out from our studio in North Shore, Townsville, Queensland where we have created an ideal working environment to create the best possible results for our clients.
Phillip Moravcik
ATD – Owner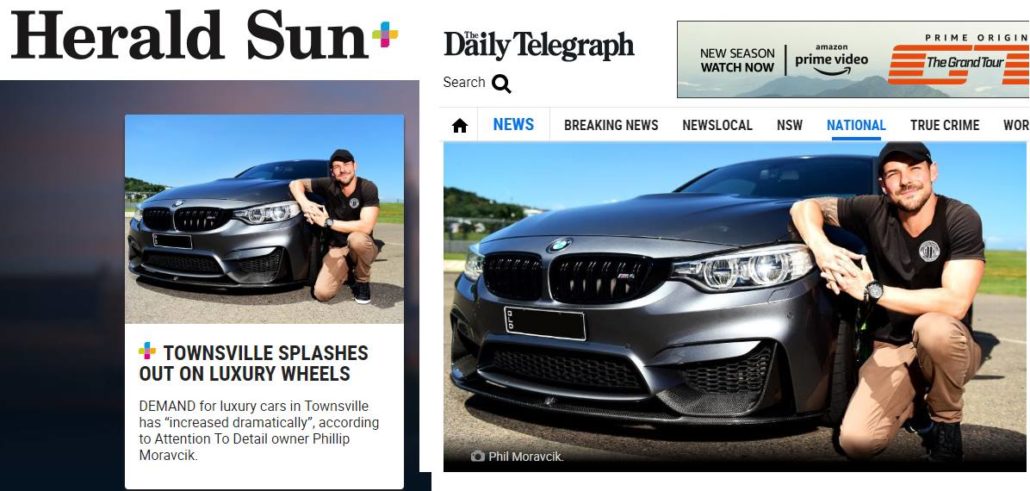 It was an honour for us to be featured on the front page of the Townsville bulletin and also featured in the Herald Sun, Daily Telegraph, Power100 and also on WIN news.