Ceramic Coatings – Paint Protection
As one of the oldest and most experienced studios in North Queensland doing ceramic coatings since 2014, we are proud to be the only studio in Australia certified by both the world's top leading ceramic manufacturers, Gyeon and Opti-Coat. Our purpose built, climate controlled clean room, gives us full control of environmental conditions required to give the most optimum temperature and humidity conditions for applying professional high-solid ceramic coatings.
Ceramic coatings are also typically referred to as "glass coatings", "quartz coatings", "nano-ceramic coatings" and many more. These are simply synonyms for the same family of products and are mainly used in marketing to try and differentiate themselves from others. Silicon-dioxide (SiO2) is the base carrier chemical that all these products are made from but varying quality, concentration, manufacturing process and list of many mixed in additives alter the characteristics and performance of these coatings. While the coating is important, the way in which it is applied, cured and how the vehicle is prepped is the most important part of the process. Even the best coatings in the world will fail prematurely if the installation is poor or rushed.
If you have any questions about ceramic coatings, please don't hesitate to contact us or come by our studio to view the full range.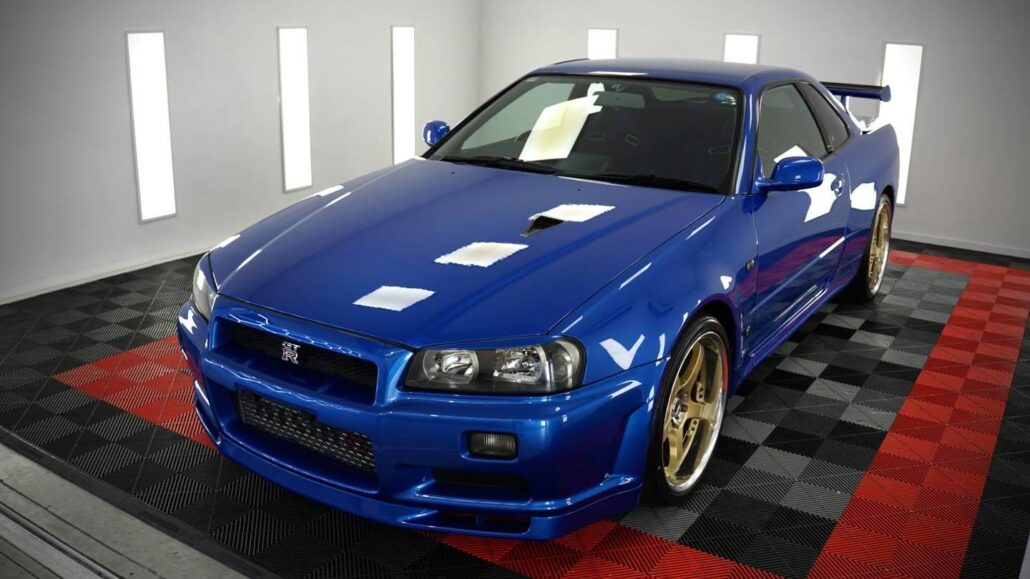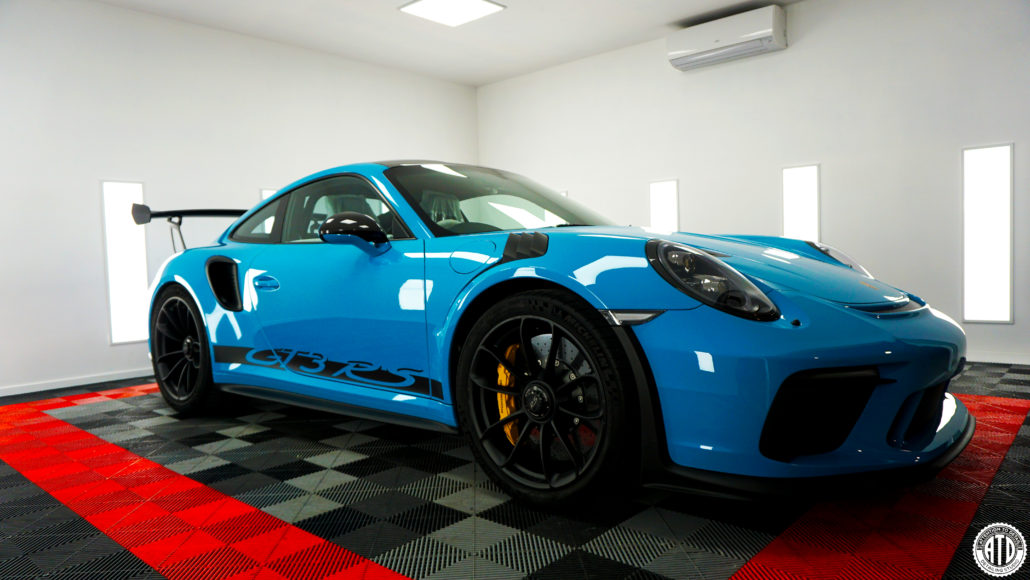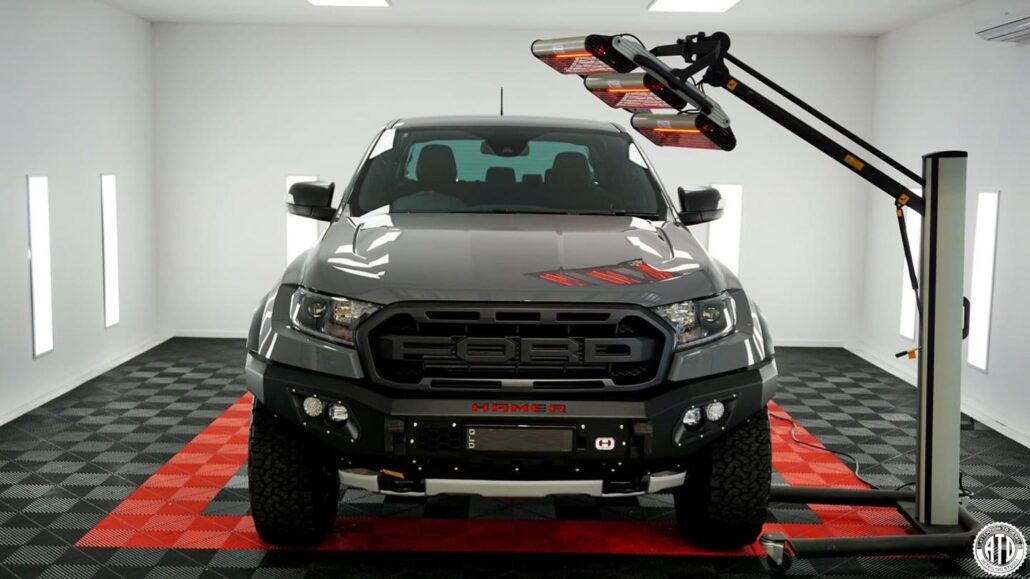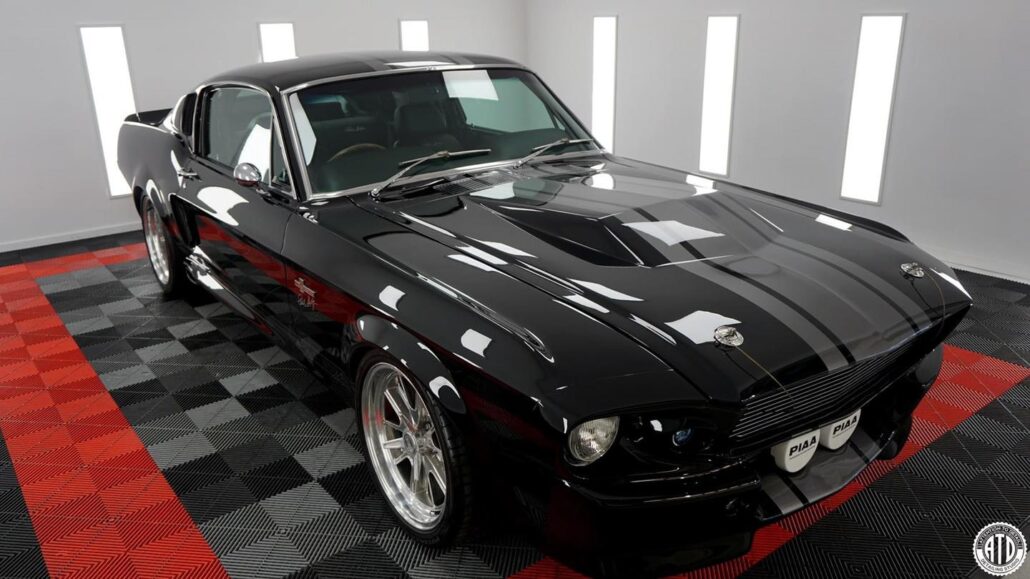 Our entry level consumer grade ceramic coatings are great for a long term protective alternative over a wax/sealant that many enthusiasts may be familiar with. These are retail level ceramic coatings that we also sell for DIY use upstairs in our showroom and do not require professional application. These coatings have a lifespan of 1-2 years and give good performance for their cost for a customer on a budget that wants something better than a wax.
Coatings available to choose from: Gyeon Pure | Gyeon Matte | Opti-Coat Gloss Coat
 Cost effective solution

One layer ceramic application

1-2 year lifespan (Real world vehicle use in North QLD weather)
$499-$599 [Vehicle required overnight]
Our most popular ceramic coatings from the professional-only range from Gyeon and Opti-Coat that are only able to be applied by fully trained and certified studios. These high solid content coatings offer amazing performance, gloss levels and very high durability. With a much higher level of protection from UV and chemical damage, this is a must for new vehicles. The self cleaning ability of these coatings will keep your car cleaner between wash cycles and make your vehicle much easier to clean and dry due to the slick hydrophobic properties. 
Coatings available to choose from: Gyeon Flash | Opticoat PRO
Best value for performance and durability

Primer bonding agent followed by one layer ceramic application

 3-5 year lifespan (Real world vehicle use in North QLD weather)

 Certified application backed with a warranty
$899-$1,099 [Vehicle required overnight]
The flagship coatings from Gyeon and Opti-Coat using the latest available technology in chemical manufacturing. A true two layer system with a different base coat and top coat being used (not just two layers of the same product) to separate active ingredients to form a thicker, more durable bonding system. The top coats allow for superior water behaviour and water spotting resistance, a very common occurrence on darker coloured vehicles. For customers that want the highest level of protection, gloss, durability and performance. Must have for black paint!
Highest performance ceramic coatings

Primer bonding agent used followed by two layer ceramic application

 Latest technology from Gyeon and Opti-Coat

 IR curing used to bake coating

 5-7+ year lifespan (Real world vehicle use in North QLD weather)

 Certified application backed with a warranty
$1,399-$1,599 [Vehicle required overnight]
Additional Ceramic Coatings
Interior Protection Package
To protect your interior from spills and make cleaning easier, a complete interior treatment of your textiles, leather and alcantara is a must. Concentrated with UV absorbers and high chemical resistance, these coatings preserves your dashboard, seats and trims from premature discoloration, cracking and aging. Offsets (does not completely stop) color transfer, staining and normal wear-and-tear.
Coatings available to choose from: Gyeon Leathershield/Fabric Coat  | Opti-Guard Leather/Fabric
$299-$399
On many modern vehicles brake dust build on wheels can be a pain to keep clean, especially on any performance European vehicles which have aggressive brake pads for increased braking performance. A ceramic coating, designed for high heat applications (rated to 350 degrees), can be applied to the wheel faces and inside the barrels of the wheels to minimise the amount of brake dust that sticks to the surface. Cleaning of the wheels is also much easier with only a blast of high pressure water being needed in most situations. Wheel faces can be coated by themselves or full barrels as well. If your wheels are getting re-painted/refurbished next door at Mag Medic, we offer a discounted rate due to the wheels being loose and off from the vehicle.
$249-$349
A ceramic glass treatment can be applied to the outside of the vehicle's glass, to provide an extremely hydrophobic layer to increase visibility during rain. The airflow over the vehicle at speeds over 50km/h causes the water beading to shoot of the windscreen allowing windscreen wipers to become much more effective and in certain situations not even required to be used. The other benefit is to minimise the possibility of water marks etching into the glass and make cleaning the glass easier to do.
$199-$299